Just got home after a thorough soaking to and from school.
The umbrellas didn't really cut the mustard. It was a wellies and waterproof trousers affair. Not that I've brought either of those over with us.
Anyway, this morning we arrived to school. Far fewer kids in evidence walking to school today which makes us suspicious that perhaps when it's stair rods out there the parents cheat and drive them close to the school. Mmm.
Got in. Handed over yet another order form, (this time for a sewing kit for Oliver), and the health form about vaccinations, (in Tagalog,) to the international teacher, Lin-sensai. She then made a request. "Somebody saw you yesterday go to the bakery after school. Then you were eating as you walked along. This is not allowed. You must go home after school, and the kids take off their randoseru, then you can do groceries. And no eating outside." I was mortified. I cried. Bloody wuss. I'm trying so hard I'm really feeling the pressure. Thankfully there were no kids in the classroom.
So it was a tearful walk home in the rain. Got soaked through and have hung up my clothes in the bathroom and put the drying ventilation on to sort them out. Have made a coffee and perused Facebook and am listening to radio3 online.
Apart from this cultural faux pas, the schooling is going well. And the food from the bakery was bloody worth it. It's amazing.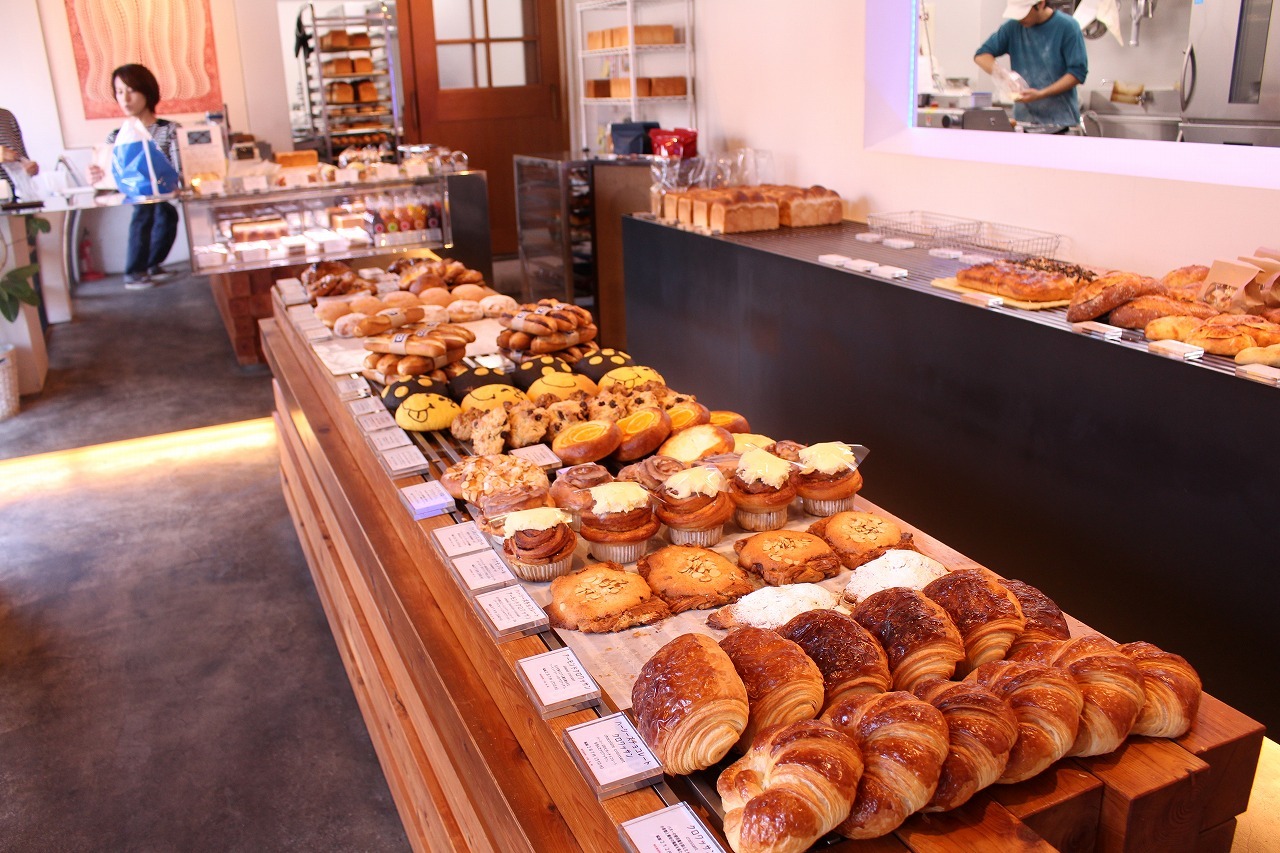 Like a Parisian patisserie but with more bread stuff and less fru-fru. I suppose if I'm going to transgress, I've done it in style.